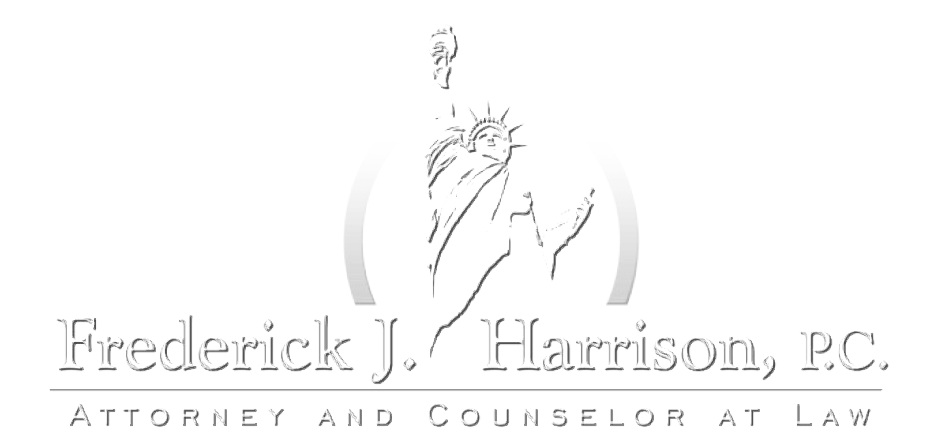 Wyoming Personal Injury Attorney
About Frederick J. Harrison
Frederick J. Harrison was born in Cheyenne, Wyoming on December 31, 1951. He graduated from St. Mary's High School as a member of the National Honor Society and attended the University Wyoming as a recipient of the President's Honor Scholarship. During school he worked for two years as a student assistant, one year as student Executive Director for Activities overseeing a $500,000 budget, and one year as student Executive Assistant for Housing. He graduated in 1974 from the University of Wyoming with separate degrees and High Honors in Political Science and American Studies. He graduated from the University of Wyoming Law School in 1977 with a Juris Doctorate (J.D.). During Law School, Mr. Harrison worked for the Governor's Planning Committee on Criminal Administration and for the Wyoming Attorney General's office. He drafted legislation for the Wyoming Legislature including Wyoming's constitutionally upheld death penalty statute. He successfully briefed and argued on behalf of the State of Wyoming three cases before the Wyoming Supreme Court in his senior year in law school.
In 1977, Mr. Harrison became a deputy prosecuting attorney for Carbon County, Wyoming. As a prosecuting attorney, Mr. Harrison handled many trials ranging from misdemeanors to first-degree murder beginning within months of graduation from law school.
In 1980, Mr. Harrison became a deputy public defender for Carbon County, Wyoming and worked as a public defender for five years while conducting a private general law practice. Between his work as a prosecuting attorney and a public defender, Mr. Harrison has handled over 1000 criminal cases to conclusion.
In 1980, Mr. Harrison began representation of insurance companies in the defense of civil litigation. Over the next 15 years, Mr. Harrison represented primarily insurance companies such as State Farm and Farmers Insurance Company. Mr. Harrison also represented the Towns of Encampment, Wyoming for 15 years and Riverside, Wyoming for 12 years. He represented a local utility, Carbon Power & Light Co., a rural electric cooperative, for 20 years. Mr. Harrison has been an arbitrator for the Panel on Insurance Litigation for the American Association of Arbitration where he participated in the arbitration of a multimillion dollar dispute between two insurance carriers.
In 1982, Mr. Harrison was elected to the Wyoming State Legislature as a state representative from Carbon County, Wyoming. Mr. Harrison served until he retired from the legislature in 1992 after 10 years of service. During his tenure, he served on the Judiciary Committee, the Management Committee, the Rules Committee and in the leadership of his party for six years. Since leaving the Legislature, Mr. Harrison has served on the Wyoming State Bar Legislative and Law Reform Committee. Mr. Harrison currently serves on the Resolution of Fee Disputes Committee of the State Bar.
In 1994, Mr. Harrison attended the first Trial Lawyers College conducted on Gerry Spence's Thunderhead Ranch near Dubois, Wyoming for one month. Thereafter, his practice became completely devoted to the representation of individual citizens injured by negligence, bad-faith conduct of insurance companies, the reckless conduct of trucking companies and medical negligence. His practice has evolved into a statewide civil practice, with many cases before the Wyoming Federal District Court.
As demonstrated by his attendance at the Trial Lawyers College, Mr. Harrison has consistently worked to improve his skills as a trial lawyer. All Wyoming lawyers are required to attend 15 hours of continuing legal education per year. In one single year, Mr. Harrison's continuing legal education hours exceeded 189 hours: over 12 times the required number of hours for a year. In 2005, Mr. Harrison planned the annual meeting of the Wyoming Trial Lawyers and coordinated the continuing legal education program. He has made presentations to the Wyoming Trial Lawyers which have included the topics of public perception of Trial Lawyers and a seminar for continuing legal education in trucking litigation.
In 1995, Mr. Harrison was asked to represent and negotiate on behalf of individuals involved with the Tamil Nadu Industrial Development Corporation (TIDCO) of Madras, India in exploring the possibilities of an international development project. While in India, Mr. Harrison was granted with his family a private audience with Mother Teresa of Calcutta. Mr. Harrison has traveled widely in India and is very familiar with the country.
In 1996, Mr. Harrison was elected to the Board of Directors of the Wyoming Trial Lawyers and has remained a member the Board or an officer since. He has served in the offices of Secretary/Treasurer, Vice President, and is currently President of the Wyoming Trial Lawyers Association having been elected in 2005.
Mr. Harrison is married to the former Loris Ann Engstrom. He and his wife recently celebrated 27 years of marriage. They have four grown children: three daughters and one son. They have one grandson and another grandchild on the way. In the Rawlins community, Mr. Harrison has served as president of his church board, president of the local Lions Club, is a member the Elks Club, and has been the local advocate for many years of the Knights of Columbus.
Mr. Harrison has been nationally certified as a trial advocate by the National Board of Trial Advocacy based in Boston, Massachusetts since 1997. Board certification is based upon trial experience, the opinions of fellow lawyers, including opposing counsel, judges, an honorable record with out any disciplinary action before the State Bar, as well as passage of a rigorous examination.
Mr. Harrison is an experienced and successful Wyoming Trial Lawyer. His jury verdicts include the first medical negligence case won in Wyoming Federal Court in approximately 25 years. He holds the record for the second highest verdict in a medical negligence case in Wyoming. Medical negligence cases are acknowledged by most Trial Lawyers as the most difficult cases to try and win. Mr. Harrison has successfully handled large trucking cases that have resulted in multi-million dollar settlements. He is dedicated to his clients and the highest standards of professionalism as a Trial Lawyer.