After a Truck Accident
Do you have questions about what to do after a truck accident in Wyoming? Watch this video, then call Frederick J Harrison today.


Question:
What should I do after being injured in a truck accident?
Answer:
We're often asked what you should do immediately after being injured in a truck case, and the best answer is to go to a doctor. Seek medical care, whether it's at a hospital or at a general practitioner's office or family practice doctor or orthopedic surgeon's office. You need to have medical care to find out what the extent of your injuries are for your own protection. The best thing to do is to go to a doctor. That's the most important thing.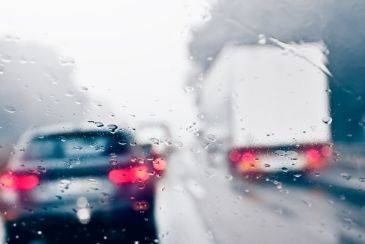 Second thing is try to not talk to the insurance company representatives of the other side. They are never going to take down what you say in like favorable to you. They're always going to use that against you sometime in the future, and you're not prepared at that point in time to really answer the questions. You're shaken up, you're hurt, you're not in the best frame of mind, and, of course, trucking insurance companies will take advantage of that every time, so don't talk to them. That's the best advice. Go to the doctor and don't talk to the insurance company representatives for the other side. Do talk to your own insurance company about what occurred if you're asked and cooperate with your own insurance company.
That would be my advice right after a truck crash. If you have questions about this or other matters, let us know.
---
Were you or a loved one injured in a commercial vehicle crash and have questions about after a truck accident?
Contact experienced Wyoming truck accident lawyer Frederick J. Harrison today for a free consultation and case evaluation.
We can help get your life back on track.
Like Us on Facebook