Choosing The Right Wrongful Death Lawyer
Watch this video about choosing the right wrongful death lawyer in Wyoming. Then call Frederick J Harrison for a free legal consultation.


Question:
How do I choose the best wrongful death attorney in Wyoming?
Answer: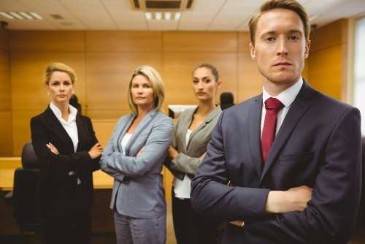 When looking for an attorney on a wrongful death case, the first thing on your list should be experience. How many wrongful death cases has the attorney handled? Also, empathy is very important in an attorney for wrongful death. Grief is something that is hard to deal with and, of course, in a wrongful death case, grief is always important. The loss of the care, comfort, and society of the individual is important, so you need somebody that understands grief and the process of grief and how people get over the loss of a loved one.
In this kind of case, you need an attorney that can fully evaluate and determine the full extent of the damages to the beneficiaries of the estate of the individual that died. That's important. The wrongful death representative, of course, is important in determining who that person is and who the beneficiaries are of the estate and the loss that has been incurred by those individuals. That's all very important in a wrongful death case. You need an attorney that knows how to do that and also understands grief. That's the most important thing. Keep that in mind and give us a call if you want to talk about a wrongful death case.
---
Did you lose a loved one from the negligence of another in Wyoming and have questions about choosing the right wrongful death lawyer? Contact experienced Wyoming construction accident lawyer Frederick J. Harrison today for a free consultation and case evaluation.
We can help get your life back on track.
Like Us on Facebook