Differences Between Truck And Car Accident Cases
Watch this video to learn about the differences between truck and car accident cases in Wyoming. Then call Frederick J Harrison for a free review.


Question:
How is a truck accident case different from a car accident case?
Answer:
We're often asked how a trucking case is different than a car crash case. There's a tremendous difference. For one thing, there are safety systems in the trucking companies that are supposed to be protecting the public. They are licensed by the government to be operating huge pieces of equipment that weigh 40,000 or 80,000 pounds on our highways, and there is a tremendous amount of potential injury that can occur if a truck is not properly operated by professional drivers.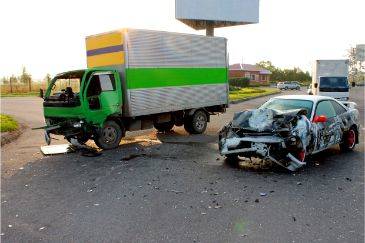 What makes drivers professional drivers? First of all, their qualifications; secondly, their training; and third, their supervision. All of those things need to be part of a trucking case and need to be taken into consideration. The trucking company is a system, and every trucking case is a system failure. The common car crash is not necessarily a system failure. It doesn't have the same safety systems that are in place to make sure that a qualified driver is properly trained and supervised on the job. That doesn't occur in a car crash, so that's the major difference between a trucking case and a car crash case. The major difference is that there are safety systems that you need to take into account in every trucking case, and there's a lot more work to be done in a trucking case to prove that case than in your typical car crash case.
Keep that in mind, and if you have questions, let us know.
---
Were you or a loved one injured in a commercial vehicle crash and have questions about differences between truck and car accident cases?
Contact experienced Wyoming truck accident lawyer Frederick J. Harrison today for a free consultation and case evaluation.
We can help get your life back on track.
Like Us on Facebook