Faulty Construction Equipment Lawsuits
Was your construction accident caused by faulty machinery? Watch this video about faulty construction equipment lawsuits to learn how you can recover.

Question:
Can I sue the equipment manufacturer if a malfunction caused my construction injury?
Answer: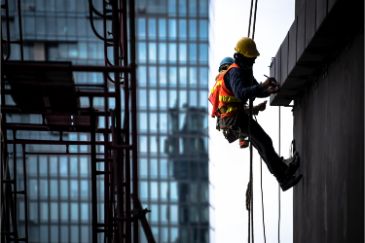 We're often asked about incidents on a worksite where there's an injury because equipment fails. Actually, that's a pretty common kind of injury here in Wyoming, and one of the most prominent cases in Wyoming of this kind was against Caterpillar Tractor for a bad design of Caterpillar Tractor. It didn't have a roll cage on it many years after Caterpillar knew roll cages are very important to keep people from being injured. The Caterpillar Tractor rolled over and killed this man, and his family sued for the loss of his life in a wrongful death action. It was a products liability case against Caterpillar Tractor, not the employer, and it was a very successful case, with a very good verdict. We have a good law in the state of Wyoming that allows us to recover against products manufacturing. Incidentally, I'm a referring attorney for products cases in Wyoming from the Edge Group, which is the largest group of claims attorneys in the state that work together on cases just like this in the construction area and products liability. This is actually mixed between products liability and construction, and we are able to help with those kinds of cases. If you have other questions like this, call my office in Cheyenne.
---
Have you been seriously injured on a construction site and have questions about faulty construction equipment lawsuits?
Contact experienced Wyoming construction accident lawyer Frederick J. Harrison today for a free consultation and case evaluation.
We can help get your life back on track.
Like Us on Facebook