Going to Trial For a Personal Injury
Check out this video about going to trial for a personal injury in Wyoming. Then call Frederick J Harrison for a free legal consultation.


Question:
Will my personal injury case go to trial?
Answer:
People always want to know if their case is going to go to trial or if there's going to be an easy settlement. Our philosophy is in every case we have to be prepared to go to trial. If we're prepared to go to trial, it's more likely to settle the case because the other side knows and the message is clear that you're ready to try the case, and, of course, we are ready to try cases. We go to mediation, ready to try the case the next day if necessary. We're prepared.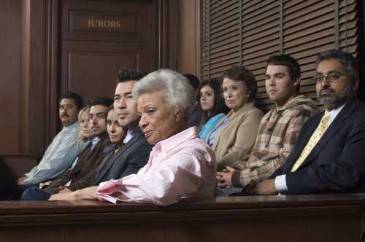 The more likely we are to settle a case, the more likely that we are prepared to try that case. Our philosophy is that we should do 80% of the work before filing the lawsuit, and then we're prepared for whatever happens. With that philosophy, we are able to settle more cases, and we're able to settle them for more satisfactory results in the end.
If you have questions about this or other matters, please feel free to call my office.
---
Were you or a loved one seriously injured by a negligent person in Wyoming and have questions about going to trial for a personal injury? Contact experienced Wyoming construction accident lawyer Frederick J. Harrison today for a free consultation and case evaluation.
We can help get your life back on track.
Like Us on Facebook