Initial Offer For a Truck Accident Case
Watch this video about the initial offer for a truck accident case in Wyoming. Then call Frederick J Harrison for a free consultation.


Question:
Should I take the first settlement offer for my truck accident case?
Answer:
Sometimes, we're asked if you should take the initial offer from a trucking company's insurance company right after a crash. The answer to that is no. You should always have someone professional, like an attorney, look at the case to help you with the value of the case because you may not recognize the full value of the case. The other thing is that when initial offers are made, you may not yet know the full extent of your injuries. You may not know that for quite a while. I've seen cases where people don't really know the full extent of their injuries for six months or a year after the crash because they don't really understand the full ramifications. They don't know that they might have to have surgery for the injury. None of that is known early on, so initial offers never take that into consideration.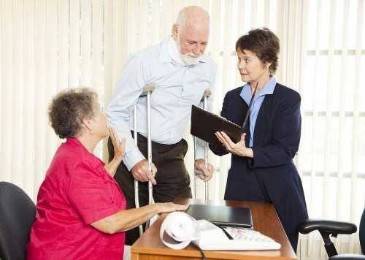 Before you take any offer from an insurance company, you should contact an attorney. There are quite a number of studies out there that show that attorneys pay for themselves in those kinds of cases by doubling and tripling the value of the case, and insurance companies know that. State Farm, for one, has done a study that shows that attorneys triple the cost of the insurance company, which means they triple the money in the individual's pocket that is injured. That's very important, so take that into account and don't take that initial offer without talking to an attorney. We're here to help you.
---
Were you or a loved one injured in a commercial vehicle crash and have questions about initial offer for a truck accident case?
Contact experienced Wyoming truck accident lawyer Frederick J. Harrison today for a free consultation and case evaluation.
We can help get your life back on track.
Like Us on Facebook