Notifying Management About a Construction Accident Injury

Check out this video about notifying management about a construction accident injury in Wyoming. Then call Frederick J Harrison today.


Question:
Should I notify management if I was injured in a construction accident?
Answer:
We're often asked if you should notify management if you're injured on a construction site in Wyoming. Absolutely, you should notify management. You're required to notify management, if you're covered by workers' compensation, and, of course, there are many layers of management on a construction site. There's the general contractor. There are all the sub-contractors. You have to take all that into account – and it depends on who you're working for. Often, you can have contract employees on jobs in construction sites that are not covered by workers' compensation directly by the sub-contractor or the general contractor, but instead by the third-party contracting agency.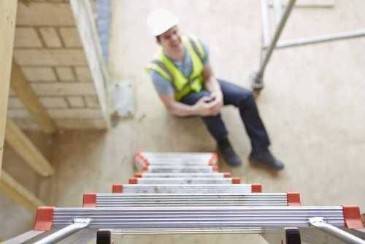 All of that needs to be taken into account, but you should absolutely contact management early on in the case and let them know that you've been injured. Also, go to the doctor – that's important – to get medical care. You need medical care to take care of yourself, in the first instance, and make sure that the injuries are not more serious than you know and to protect yourself. Management needs to be notified early on.
If you have questions in regard to this, let us know. We're glad to help you.
---
Have you been seriously injured on a construction site and have questions about notifyinf management about a construction accident injury? Contact experienced Wyoming construction accident lawyer Frederick J. Harrison today for a free consultation and case evaluation.
We can help get your life back on track.
Like Us on Facebook