Premises Liability Injuries at School
Do you have questions about premises liability injuries at school in Wyoming? Watch this video, then call Frederick J Harrison today.


Question:
What should I do if my child was hurt at school or on campus?
Answer: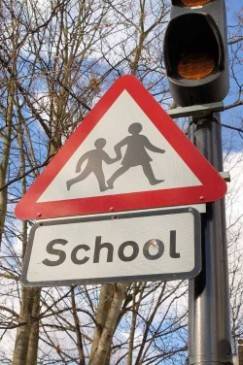 We're often asked if there's an injury on school premises in Wyoming, what's the responsibility of the school? Of course, every case is different. You can have playground cases. You can have the common slip-and-fall, trip-and-fall kinds of cases that can occur. The school is held to the same responsibility as anybody else. They have to exercise ordinary care in the way they design the school, the way that they guard against dangers at the school, and the way that they warn against dangers.
They have to also take into account that they're dealing with children, and you have to design things taking into account the way children behave— for instance, a playground. How do you design that playground? How do you eliminate dangers at that playground? How do you guard against dangers? What are the warnings? How many supervisors need to be on the playground at one time? All of that needs to be taken into account. If somebody falls on a playground, for instance, you have to take into account how they eliminated the danger, how they guarded against the danger, and how they warned against the danger. The manufacturer of the playground, the distributor of the playground, the designer of the playground and the school district are all intertwined in that kind of case and need to be taken into account.
Every case is different, but there are many factors in every case to determine who is at fault. We do that in every case, and we're glad to help you with that. Please give us a call.
---
Were you seriously injured in a slip and fall accident and have questions about premises liability injuries at school?
Contact experienced Wyoming premises liability lawyer Frederick J. Harrison today for a free consultation and case evaluation.
We can help get your life back on track.
Like Us on Facebook