Reporting a Construction Accident
Reporting a construction accident to management should be your first step after a job site injury. Contact our Wyoming injury lawyer for a free consultation.

Question:
Should I notify management if I was injured in a construction accident?
Answer: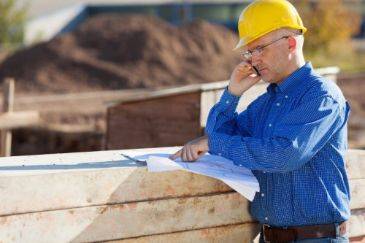 Sometimes, I'm asked if it's a good idea to talk your boss and management about the injury that you received on the construction site. Of course, it is. It's not only something that you should do, it's something that you're required by law if you're covered by workers' compensation. You are required to notify management within 24 hours if you've been seriously injured, and you need to do that right away. You need to notify them in order to recover on your workers' compensation. Now that means, for example, if you are injured by a subcontractor, we might have a claim independent of your employer against that subcontractor or any other third-party, for that matter, or if you are a contract employee of some kind with the general contractor, we can sue that contractor also. Your contract employer is the party of workers' compensation. We can get around the workers' compensation.
The main thing is you do need to contact management right away. Document what occurred to get that root cause analysis going. Uncover that system failure and preserve the evidence. Yes, contact management right away, and don't let any time delay you in doing it. If you have any other questions like this, feel free to call us.
---
Have you been seriously injured on a construction site and have questions about reporting a construction accident?
Contact experienced Wyoming construction accident lawyer Frederick J. Harrison today for a free consultation and case evaluation.
We can help get your life back on track.
Subscribe to Our YouTube Channel