Subcontractor Construction Accident Injury
Do you have questions about a subcontractor construction accident injury in Wyoming? Watch this video, then call Frederick J Harrison.


Question:
What are my rights against the owner or general contractor if I was injured on a construction site as a subcontractor?
Answer: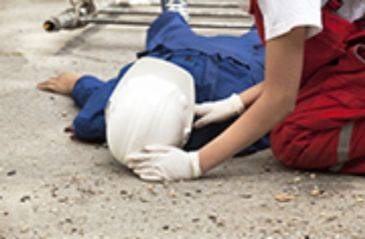 Sometimes, people are working for a sub-contractor and they're injured by the negligence of the general contractor or the owner, or both, on the site. Of course, your right, then, is to sue that general contractor or the owner for their negligence and hold them accountable. What that means is that they are responsible to act with ordinary care in regard to your safety and the safety of everyone. You can sue the general contractor, and you can sue the owner of the premises, if they have fault and have caused your injuries in some way.
We have to look at every case, and we're happy to do that. Give us a call if you have questions in regard to working for a sub-contractor and suing the owner or the general contractor.
---
Have you been seriously injured on a construction site and have questions about subcontractor construction accident injury? Contact experienced Wyoming construction accident lawyer Frederick J. Harrison today for a free consultation and case evaluation.
We can help get your life back on track.
Like Us on Facebook