Suing an Employer For a Construction Accident
Check out this video about suing an employer for a construction accident in Wyoming. Then call Frederick J Harrison for a free case review.


Question:
Can I sue my employer for a construction accident?
Answer:
The question often comes up in Wyoming whether or not you can sue your employer if you're in a construction case. It depends on a lot of things. We have sued employers before that didn't have workers' compensation on construction jobs. That does happen. We've had it happen in Wyoming in a major construction case in which an individual was not covered by workers' compensation, and we did sue his employer.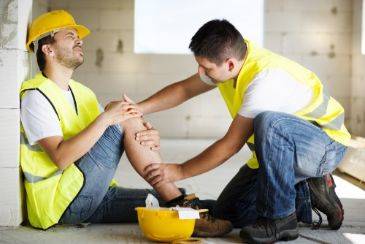 Other situations occur in which we can't sue the employer, for instance— the subcontractor— but we can sue the general contractor. Sometimes sub-contractors will hire contract employees from a third-party vendor that provides workforce services and provides workers' compensation so that the third-party contractor has workers' compensation, but we can sue the subcontractor. We've sued the sub-contractor and the general contractor and the owner in a case against a major refinery in Wyoming, and we had a successful conclusion in a jury trial.
It does happen that you can sue the employer on occasion. Every case is different. You have to look at the case and the facts of the case. Oftentimes, there's a third party someplace that we can find that is really at fault in the case and that we can sue. Keep an open mind in every construction case. We've had a lot of success with construction cases, so let us know if you have questions in regard to construction cases.
---
Have you been seriously injured on a construction site and have questions about suing an employer for a construction accident? Contact experienced Wyoming construction accident lawyer Frederick J. Harrison today for a free consultation and case evaluation.
We can help get your life back on track.
Like Us on Facebook