Truck Accident Insurance Investigation
Do you have questions about the truck accident insurance investigation in Wyoming? Watch this video, then call Frederick J Harrison today.


Question:
Should I speak to the insurance company after a truck accident?
Answer: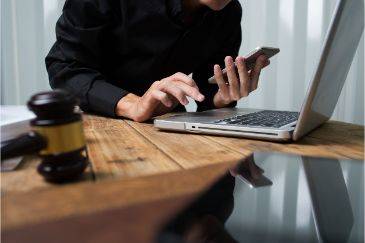 Should you talk to an insurance company after a truck crash case in Wyoming? The answer to that is, no, you shouldn't. Of course, there are two different kinds of insurance companies. There is your insurance company for your vehicle, and you should talk to them. The insurance company for the other side, however, you should not talk to because they will always try and nitpick or find or dwell on something that shows that it's your fault or that you're not really injured, and that information will be used against you. You can rest assure that any trucking company's insurance company is going to use any information you provide against you to show that you weren't injured or that you were at fault or both. Those things need to be taken into account.
You shouldn't talk to the insurance company for the other side at all. You should seek legal representation as soon as possible after a truck crash case to protect your rights. We're here to protect your rights. Give us a call if you have questions.
---
Were you or a loved one injured in a commercial vehicle crash and have questions about truck accident insurance investigation?
Contact experienced Wyoming truck accident lawyer Frederick J. Harrison today for a free consultation and case evaluation.
We can help get your life back on track.
Like Us on Facebook