Workers' Compensation
If you have been injured in a construction accident in Wyoming, our attorneys want to help. Watch this video to learn about workers' compensation.

Question:
Is workers' compensation my only source of recovery after a construction accident?
Answer:
We're often asked if workers' compensation is all you get in a case if you're injured on a construction job. The truth is that we often have other third parties that we can sue, including general contractors or subcontractors. There are multiple people that can be sued, and we've paid back lots of money to workers' compensation for injuries because we do have to compensate workers' compensation if there are those kinds of cases in which some third party is responsible.
The answer is every case needs to be looked at.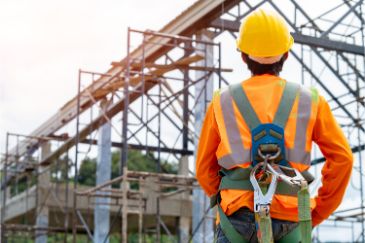 The facts of the case need to be looked at. We had a case against a grocery store some years ago in which an individual was injured on the job and covered by the grocery store's workers' compensation but, interestingly enough, it was not Wyoming workers' compensation, and then they didn't cover to the extent that Wyoming workers' compensation would cover. As a result, we successfully sued the grocery store and were able to obtain substantial compensation for the individual that had been injured, even though he was covered by the store's workers' compensation.
Every case is different, and we need to look at the facts of every case. We're happy to look at your case. Give us a call if you have questions.
---
Have you been seriously injured on a construction site and have questions about workers' compensation?
Contact experienced Wyoming construction accident lawyer Frederick J. Harrison today for a free consultation and case evaluation.
We can help get your life back on track.
Like Us on Facebook